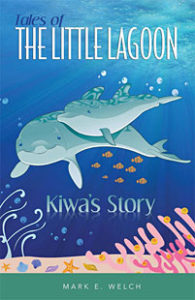 I have read, Tales of the Little Lagoon – Kiwa's Story. You are to be congratulated for an outstanding literary achievement. The cover design is professionally arranged and naturally arouses the readers interest.
From chapter to chapter, I was held in suspense and eager to travel along with Kiwa and share the challenges of life. This is a smooth, excellent reading for young people; a great lesson in pursuing the fundamental values of success.
We will be looking forward to your future writings. Good luck and keep the intellectual wheels turning!
– Russell H. Day
Paperback: 104 pages
Publisher: CreateSpace Independent Publishing Platform (September 30, 2010)
Language: English
ISBN-10: 145375024X
ISBN-13: 978-1453750247
Literature & Fiction > Genre Fiction > Sea Stories